The Ruby Jubilee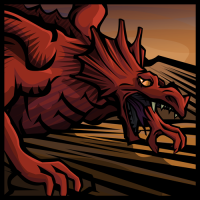 King Sigurd was concerned when the whisper of a rumor made its way to his door. Many citizens were questioning the actual date -- as set by the earlier rulers -- and this minor detail was set to throw the entirety of Elgea into confusion. The King immediately placed his best scholars on the job and found, well, a conflicting set of facts. As you read this, the scholars are poring over dusty manuscripts and faded scrolls.
One old text claimed that the King was once an Elf, another said that he is several hundred years old, without explaining that it was the line of the king that was ancient, not the King himself. Several have even claimed that he is immortal. Whatever the old texts say, the fact was established that this would be the 25th year of his reign, and in celebration he wanted to create a tournament for all of his citizens to participate in!
He calls for the best commanders and masters of strategy to come forth and claim a piece of land in each region. For the commander who holds the most for the longest goes a prize. What sort of prize? He has sent out his best scouts to locate appropriate prizes and, from the South, comes captured members of the race of Dragons for the winning commander to control. From the finest artists comes sculptures for the winners to place. And, of course, the King himself will award the winners a custom medal.
As for the year? The scholars are still finding conflicting texts. Make no mistake, however, once it is determined the celebration will be vast!