The Rise and Fall of Mafro
A True Tale of How Derring-Do Became Derring-Doodoo
The following is, as best as I can recall, the true story of my recent experiences after the completion of my
third military auction
. It's a tale of adventure for the aspiring, tragedy for the tenderhearted, statistics for the nerdy, and pictures for anyone named "Josh".
When last we left our hero (I'm telling the story, so that's me!
), I was under attack by multiple members of Iron Crusade in retaliation for blockading one of their members, Purple Smurf, with some 25k longbowmen and men-at-arms. The blockade fell within roughly 12 hours, as detailed elsewhere, but Iron was nowhere near done with me....
From October 21st thru November 9th I was hit by no fewer than 25 inbound armies, all from Purple Smurf. Of these, 15 were sieges by elite divisions without catapults, 8 were feints, and 2 were blockades by small forces. All of these appeared to be merely distractions while the main response was being prepared.
During that same period I was hit by roughly 150 attacks by diplomatic forces from half a dozen different Iron members, of which roughly half were destroyed by runes or defensive diplomats. I'd estimate that a few thousand diplomats were destroyed without causing me meaningful harm, though it's likely that scout and spy reports were collected on most of my cities.


However, 10 days after these assaults began, things got serious. On the 31st of October I was greeted by the sight of 8 inbound armies from Dazbog, each traveling at 5.625 - catapult speed! - targeting my most vulnerable cities. Two of these sieges were targeted at each of the following 4 cities:
Mafrovia - my first and poorest placed city, a large hill with no less than 5 small hills adjacent to it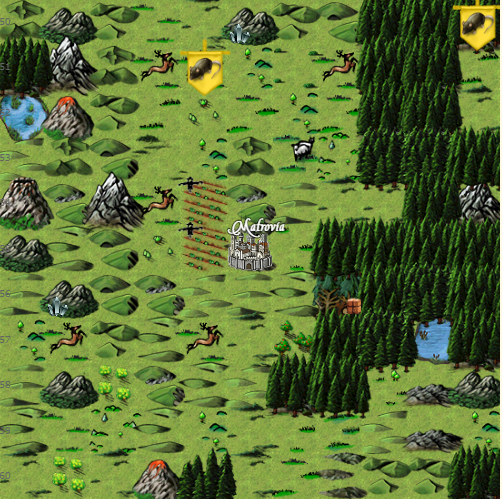 Afrovian Pastures - a plains city, with 3 small hills adjacent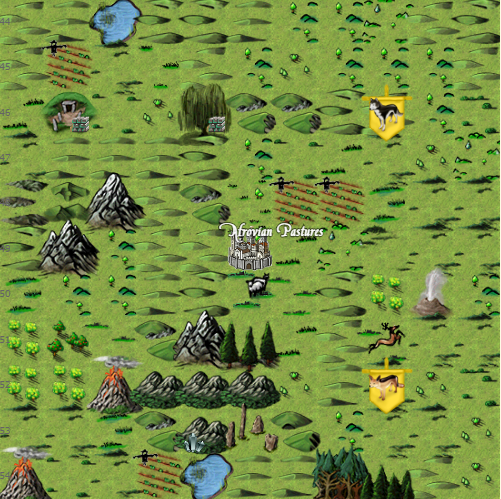 Afrovian Bounty - a plains city, with 2 small hills adjacent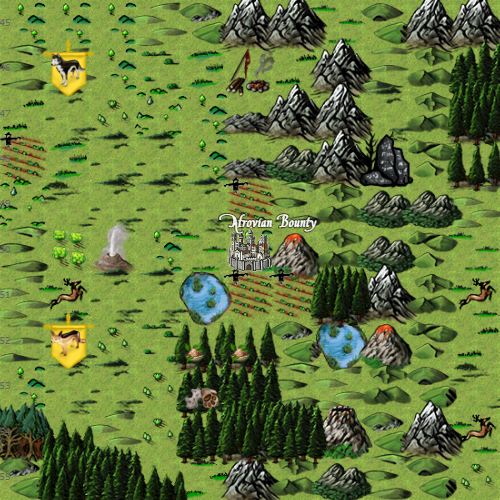 Afrovian Heights - a large mountain, with 2 small hills adjacent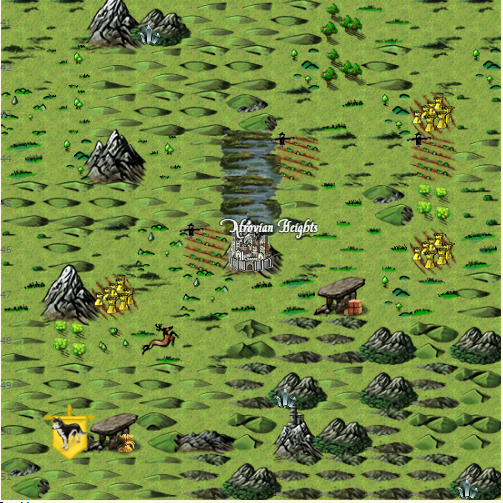 Now, these are all my oldest cities, placed before I became a zealot convert to the ancient god known only as He-Who-Surrounds-His-Cities-With-Plains. All my other cities are surrounded by plains, and I have been planning on moving these to more secure ground forever. I just never really got around to it.
My first decision was that this was a good time to move!
However, I didn't think it was sporting to simply move all four, so I instead decided to move the two worst cities - Mafrovia and Pastures - to better ground. I had 11 days until the sieges hit, which was plenty of time to procure two terras to keep them awesome.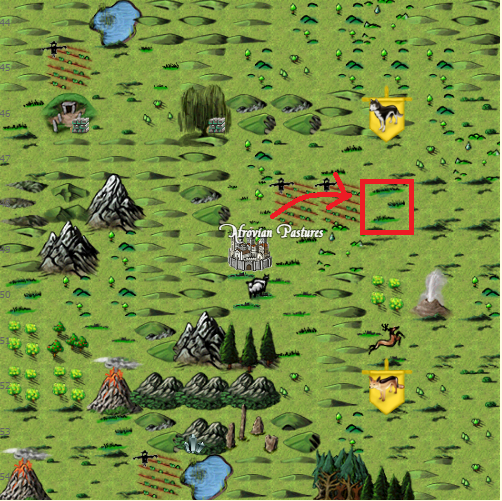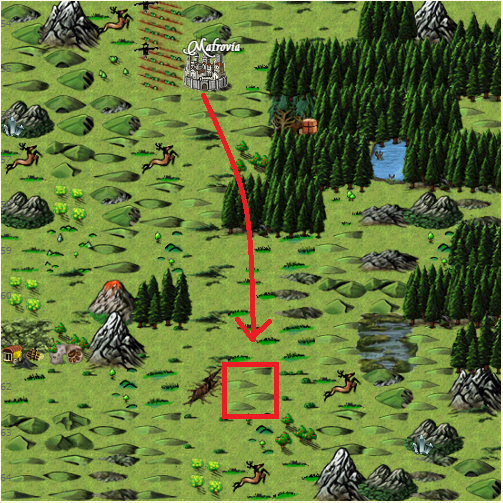 Now, there were three reasons I chose those two cities to move.
They were the hardest to defend.
I only wanted to have to rebuild 2 cities at a time, as I'd need plenty of resources to do that.
By leaving the two cities that only had 2 small hills adjacent to them, I could know exactly where the remaining sieges were likely to land - on those 4 small hills.
This left my cluster still being fairly tight (though, admittedly, my cluster is looser than most).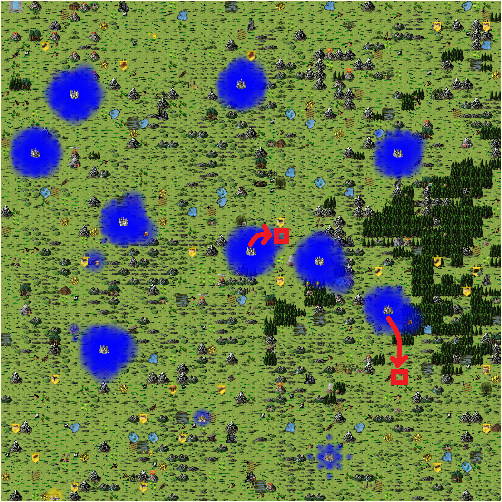 I then reached out to various friends, allies, and enemies of Iron to seek advice and make them aware of the situation. I received tons of great advice from a number of you, and no less than 3 different alliances offered to help in various ways, including timing troops to hit the likely siege landing spots right after the sieges hit.
A bit more on that. The sieges took 11 days to travel, and nearly every single enemy and offer was within traveling distance to hit them the moment they landed. Even the far reaches of Mal Motsha were 7 or 8 days away for cavalry. And the opportunity to hit vulnerable sieges on small hills would yield a reasonable kill ratio.
However, after some consideration, I decided I couldn't accept that sort of aid. Again, my reasons were three:
I didn't (and don't!) consider Iron an enemy. My previous blockade against them was simply a mercenary order that I fulfilled. Therefore, I didn't want to escalate things further with them, and give them a "real" reason to want to harm me.
I didn't want to be seen as someone who poked a military alliance - which I most definitely did - and then "ran for safety" to hide behind others. That's not me.
I wanted to see what would happen, and how well I would fare against a "real" military opponent...though in hindsight I probably should've stuck to just a single opponent, and not a military alliance!
Determined to go it alone, roughly 6 days into their 11 day journey the 8 inbound sieges from Dazbog were joined by 4 inbound armies from Agalloch, each traveling at 11.25 - the speed of clan guardsmen with riding horses and L10 Forced March. Given their sources were spear cities, I reasoned those clan guardsmen were commanders leading forces of kobolds.
By the way, here's a screenshot of the Google Sheet I currently use to track inbound armies and such:

If anyone has a better, more mature system they'd care to share, I'd love to see it. Likewise, if someone wants what I've got, feel free to ask. The one part I really like are the Left and Right Time Vals, which are Unix timestamps taken from the Armies Movement page that give me precise launch and hit times down to the second. Combined with the formulas for calculating distance, these give me exact speeds, which in turn allow me an educated guess as to the slowest unit in the force.
Now, I wasn't sure whether Aga's forces were going to hit my cities to clear them of res or blockade them. So, even though I was fairly certain as to the destinations for the inbound sieges, I finally felt I needed some scout reports, which I managed to procure.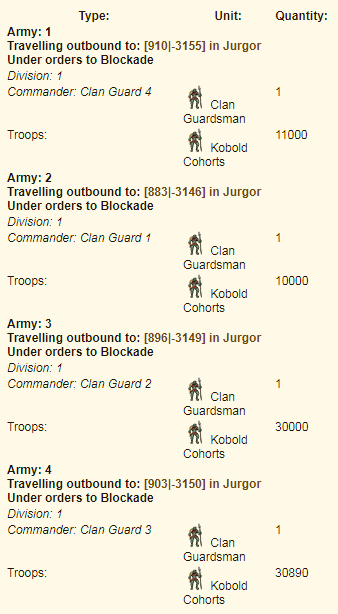 So, this confirmed that they were blockades! The numbers also seemed to confirm a suspicion that I had that only half the sieges were "real", and I figured that the higher numbers of kobolds were being sent at the real targets.
I also managed to get a report on inbound armies targeting Pastures, which I had already planned on exo'ing. Still, it gave me a sense for the size of the forces I could expect to encounter, though I had no idea if there might be more than one of these forces defending each siege.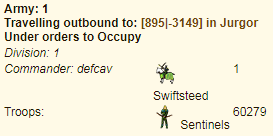 Based on the intel I had, I felt confident that Pastures and Bounty were to be the two targets, and that I really only had to defend Bounty as I was exo'ing Pastures.
This led me to the last part of my plans...perhaps the sneakiest and most questionable. Even now I hesitate to admit to it....
Ah well, whatever.
So, throughout this I was trying to find a way to reduce casualties on both sides. I dodges diplos and avoided bringing in outsiders to hit Iron's sieges. My reasoning was that I, obviously, had no rational reason to use troops against Iron, and I felt that Iron should have no rational reason to use troops against me. However, it seems that sentiment wasn't exactly shared.
One bit of advice I received was to use an alt account to join an alliance that was confed or NAP'd with Iron, and then place a siege or blockade from that account on the squares that Iron was likely targeting. The idea being that Iron's inbound sieges would bounce when they found allied sieges already in place and just march the 11 days home.
I couldn't do that, as I don't have an alt. However, I did have a friendly neighbour who had a NAP with Iron, and I always wanted to do a test to see how blockades actually worked...so....
Yeah.
I reached out to my neighbour and asked if he'd help me run a little experiment to see how blockades work. I told him that others would be sending blockades and that if were to help he'd need to send blockades to specific squares at specific times. I would then send caravans to and from those cities to see which blockade would actually capture the caravans and report the results.
However, what I neglected to tell him was that the other blockades were actually hostile. Oh, and the squares that he'd be landing in and the timing were designed to cause Daz' inbound sieges to bounce.
I know...I know....
But, in my defence, I figured:
No harm would come to my friend.
No harm would come to Iron...they'd just have more time to consider their actions.
I'd gain 11 days or so to build more knights and acquire more terras in case I needed to move the other two cities sooner rather than later.
Well, as it turned out, one of the "friendly" inbound blockades was targeted at a square other than the one I'd requested. Instead of landing on the small hills outside of Bounty it instead landed on a plains square. Oops.
As a result, Daz's siege landed outside Bounty intact, along with several reinforcing units.
I had to be out at the pharmacist when this all happened, and returned from my RL errands to find my plan had totally failed. And due to that RL necessity, I lost a couple hours during which the siege camp began to be set up and other reinforcements landed.
By the time I was able to scout the force, there were roughly 500k kobolds and sentinels protecting 45 or so catapults and plenty of rams. (Incidentally, a similar force landed outside where Pastures had been, before it exo'd - that's two sieges and a million troops in response to my 25k blockade!
)
Now, I am relatively new to military play. In fact, I hadn't had the resources to shift my sov from food to military until after the conclusion of my 3rd auction, just a couple weeks earlier. Furthermore, I had forgotten that the two cities that I exo'd wouldn't be able to act for 5 days - doh!
As a result, I didn't have anywhere near the forces to defeat that siege.
I did send what I could against the force, some 40k knights, which brought it down to about half its original size. However, that was it. I was crushed and it soon began tearing into Bounty's buildings and wall.
Fortune and mercy intervened, however, as Iron decided I'd had enough (and the tournament's end was fast approaching!). The sent messengers to recall their forces, which arrived shortly after my city's pop was dropped to razing point (I didn't do any building during the siege). The city survived!
Given that Bounty needs to be moved...and it's already lost quite a bit of pop, I'm actually planning on exo'ing it at the earliest opportunity.
And that concludes hostilities and this tale. I've had a blast the whole time and offer Iron my hearty thanks for their gentle ministrations. If any who were involved care to add their perspectives, or correct anything I might've gotten wrong, feel free to do so!
And if you've enjoyed this little tale of "daring doodoo"...help me rebuild!
My little empire got WRECKED
and I need resources, prestige, and gold to make it all better!
Thanks for reading!