New page: Alliance Relationships
Don't know about the rest of you but I have major problems trying to keep track of who is watting with who and are their confeds involved so I added a new page that shows the official relationships between the various alliances in Illy.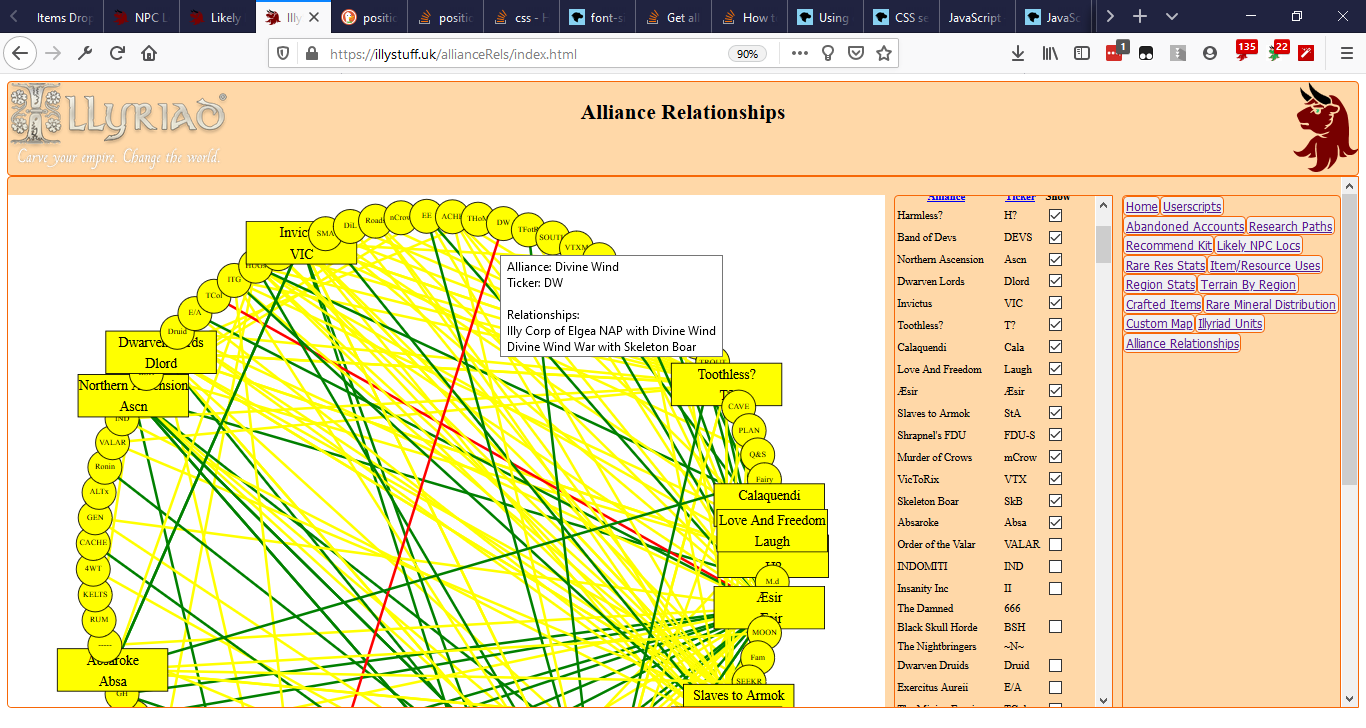 As you can see from the screenshot above it very quickly gets so bust as to be unuseable so there are options to set which types of relationships to show (red = war, yellow = NAP, green = Confed) as well as which alliances to show them for.
Hovering over any of the lines will tell you about that relationship while hovering over any of the circles will tell you about that alliance (as seen for Divine Wind in the image) including any other relationships they have.
While this tool is not perfect I couldn't come up with a better way of showing the complex of relationships there are in Illy. Any problems, bugs, suggestions please post here in the forums.

The data for this comes from the alliances data file published daily by the devs and freely downloadable by anyone (should they want to come up with an alternative way of doing it).
https://illystuff.uk/allianceRels/index.html" rel="nofollow - Alliance Relationships
Tens