"Not an Invasion", says Council
Though attempting to avoid panic, the Council of Illyria have today appealed to all Lord and Ladies of Elgea to send forces to counter the undead armies which have been seen marching from the Rift.
Undead Armies spotted Yesterday
"This is not some undead invasion of Elgea," stated General Arlberth Clemensus, commander of the King's armies in Centrum. "These abominations seem to have a very clear purpose. But as to their ultimate goal, we just don't know. They are here to build up their strength, to gather further dark allies. If the are successful, then they will be a greater threat, and so the Council are determine to frustrate them."
To that end, the Council of Illyria have announced a
Tournament
, to seek out, clear and occupy the areas that the undead have occupied.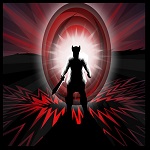 "Our mages advise us that the creatures have opened portals, from which they will receive reinforcements. Scrying suggests that each portal will issue forth one creature or entity per day, and the undead doubtless wish for these beings to join their vile forces.
Our wizards' prognostications further suggest that each portal will remain active for exactly one week, but after that time we expect more portals to appear."
The Council therefore requests that Lords and Ladies seek to occupy the portals' locations. If the undead seek allies from the portals, the Council wishes to see them denied possession of the portals, and so the aid of these allies.


Edited by GM ThunderCat - 03 Apr 2013 at 01:04