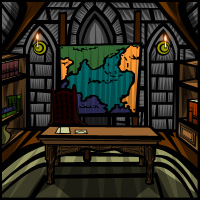 The recent launch of the
alliance land claim experiment in the Broken Lands
has led to several different claim types, and
plenty of debate and conjecture about the idea itself
. Proponents and opponents of the idea alike have agreed that some claims clearly have more veracity than others, and coming from my own personal perspective, I've seen a varying degree of care and planning put into all of the claims. Some claims have been painstakingly crafted over weeks and months, while others were "slapped up" on the map in a bid to share in the fun of experimenting with the idea.
In a sandbox game, players and alliances are free to do as they please, and if claiming lands enhances their gaming experience, then they have every right to do so -- even if their claims are not well-planned. That being said, there are consequences for all actions, and a poor claim may very well lead to negative consequences, both for the alliance and for the initiative as a whole. With that in mind, I thought it might be a good time to offer an early guide to alliance land claims in the Broken Lands.
Until or unless the game developers deploy features in the game such as the Pathfinding package or other facility for claiming lands, there is no standard, recognized criteria for certifying or legitimizing alliance land claims, including the
BL alliance land claim map
. As such, the gaming population itself determines the veracity of a claim, which is only revealed by an alliance demonstrating two key elements:
foundation
and
enforceability
.
Foundation
For the purposes of staking an alliance land claim, the term "Foundation" refers to geographical and political justifications for the size, scope and policies that govern the claim. Alliances must discern the grounds for their claim carefully, since the rest of the global community will intensely scrutinize it (and rightfully so), playing a major role in the claim's acceptance and authenticity at the outset.
There are two components to foundation: city concentration within the claim, and city potency within the claim. To date, there is no established math for how many cities within a certain block of squares would be compelling enough to stake a claim. Opponents of alliance land claims might suggest that cities must be necessarily concentrated so that the 10-square rule applied between them creates an implicit, de facto land claim. Proponents would argue that an alliance land claim can include tracts of lands where allied cities still leave gaps between the 10-square rule.
For alliances who are claiming lands that do not have the concentration of cities to implicitly warrant a claim, then does your alliance at least have enough cities -- or enough potent cities (cities with sprawling sovereignty for example, and/or demonstrative population and military prowess) to show a preponderance of justification for your claim?
As an example, if Alliance A is claiming a tract of land and it has 7 small towns in it, and the same tract of land is also home to Alliance B who has 26 well-developed cities with sovereignty, what then is the foundation for the claim? How can Alliance A's claim be supported enough to be acknowledged? It likely will not, and as soon as Alliance B decides to ignore the claim and wantonly build within Alliance A's claim, A is then forced to concede their claim, since enforcement is likely impossible.
There are, however, exceptions to the rule that city concentration establishes the
authenticity
of a claim. As an example, if Alliance A had 7 cities with clear military sov and large standing armies, and Alliance B had 26 tiny settlements, in a case like this, potency may outweigh concentration.
There is one more consideration to Foundation that mitigates both city concentration and city potency: terrain. In the Broken Lands, there are wide swaths of land -- entire regions, even -- that are universally seen as "poor real estate" in terms of their food squares, sovereignty bonuses, poor defensive position, or all of the above. Other tracts of land are completely impassible and cannot be settled at all. Small alliances with small cities can conceivably claim foundation for their claim in "wasteland" regions that are sparsely populated and altogether undesirable, arguing that more overall land must be claimed to capture ample spots for future growth.
These are the considerations that alliances need to make when establishing Foundation for their alliance land claim.
Enforceability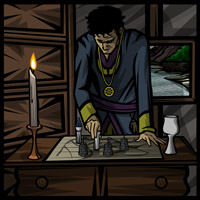 The potency-related example in the section above transitions into the other key factor in establishing an alliance land claim: can your alliance
enforce
it? Explicit enforcement of a land claim requires a military force capable of removing cities and defending the alliance's existential right to make the claim if challenged. This is the first capability that an alliance needs to discern before deciding on a claim, as well as deciding the size of their claim. Again: a large claim with few cities can only be reasonably enforced if the cities have demonstrative potency to do so.
However, there is more to enforceability than military might. Enforceability is implicitly based on policy, not military. So far in the Broken Lands' experiment with land claims, we've seen a broad spectrum of policy models developed, which give alliances different enforcement thresholds. Here are some of them:
SIN's claim only grandfathered in cities into its claim, which means that all non-aligned cities that appear are subject to the alliance's enforcement policy. This is perhaps the most hard-line policy, and one that would require city concentration, potency, and a full range of diplomatic and military assets to enforce the policy.
T-SC's claim grandfathered in players into its claim, and allowed players to continue to add cities, so long as they remain in an area local to their original cities. They also allowed for new players to apply entrance into the claim as well, making a decision on a case-by-case basis. This is a softer enforcement that mitigates confrontation with longtime inhabitants within their claims, but still puts a freeze on new cities exodusing or settling in.
TVM's land claim used a hybrid model that established a more traditional claim in its heartland, but allowed for a softer "no-claim zone" around it's claim, which is completely free for any and all players to settle or exodus into. The no-claim zone only prohibited other alliances from staking claims within it.
What is essential in enforceability is whether or not an alliance can enforce the policy. As an example, as alliance may be able to enforce a hard-line claim in a very small, confined space, but could never extrapolate that hard-line policy out to a claim 4 times the size. Conversely, TVM's "no claim zone" policy could be enforced in a much larger space, since it neutralizes the possibility of dealing with a multitude of individual claim violations and only enforces alliance vs. alliance claim issues.
The Role of Diplomacy
Finally, diplomacy is essential is establishing an enforceable land claim, both on the front end and back end of the process. For the front end, alliances need to identify the other stakeholders in their claim that are outside of their alliance or confederation, and seek dialogue to gauge the political climate surrounding their claim. It is well documented that several of the current claims have gone to great ends to ensure they had policies and boundaries in place that were acceptable to other stakeholders. Obviously, pleasing all of the people all of the time is an impossibility in the real world and in the world that our game comprises, but an alliance needs to make a good-faith effort to do everything it can to work with stakeholders and take their concerns into account when forming policy.
Once the policy is launched, alliances certainly are free to act on that policy in whatever manner they please -- this is a sandbox game, after all. That being said, to ensure the viability of a claim, alliances need to be able to engage a diplomatic process with claim violations, making involuntary removal a final course -- not the first.
Important Questions
To conclude, these are the takeaway questions that alliances need to consider before staking their claim:
1. Do I have grounds to make my claim? Do I have ample city concentration and/or potency to match the size of my claim?
2. Is my claim reasonably enforceable?
3. Does my policy reflect the size of my claim and my ability to enforce it?
4. Does my policy include a process that escalates towards resolution of claim violations?
5. Have I made a good-faith effort to contact and dialogue with stakeholders in my proposed claim?
It is my hope that these questions and considerations might help to further evolve the alliance land claim initiative in the Broken Lands toward the most inclusive gaming structure possible. For those who embrace and oppose the idea alike, I sincerely thank you for your participation in this new gaming dimension for Illyriad, and for helping to write what will hopefully become an interesting, new chapter in the evolution of the game.


Edited by Jejune - 21 May 2016 at 10:17