I was curious how blockades from different players and different cities might interact. So, I ran a little test and am sharing the results!
The Theory
Specifically, I was curious whether each blockade is tested in turn, and if so if they are tested in the order that they landed. So, if Blockade 1 lands before Blockade 2, then more blocked caravans would be sent to Blockade 1 than Blockade 2. If that's not the case, then it's unlikely blockades are checked in the order that they landed.
The Methodology
I had blockades from two cities, A and C, on a single city at the same time. A blockade from A landed first, followed shortly thereafter by a blockade from C. I then sent 30 separate caravans to the blockaded city, 1 caravan per order, and recorded the results.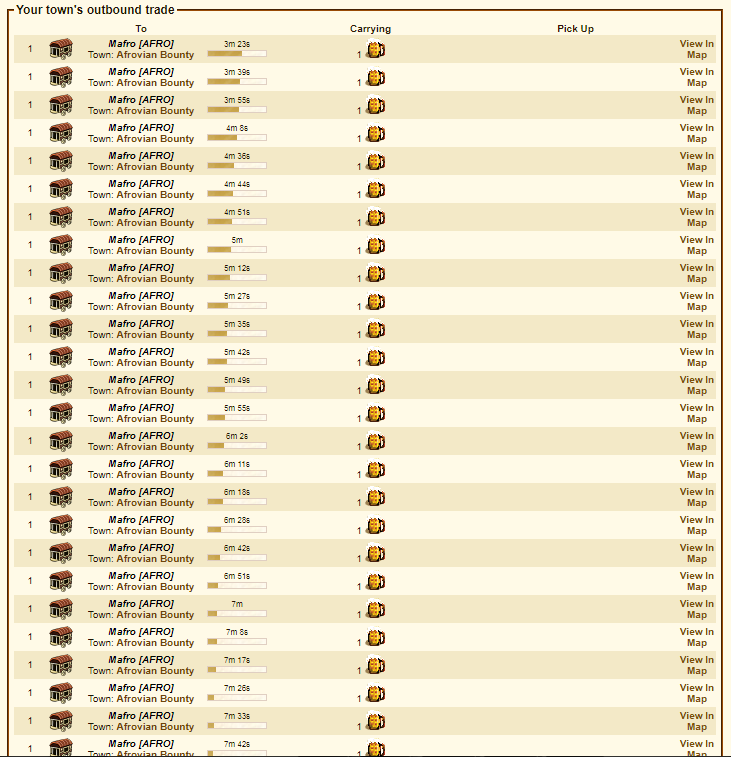 The Results
Here's what happened to the 30 caravans:
24 were blocked by A
4 were blocked by C
2 made it through unblocked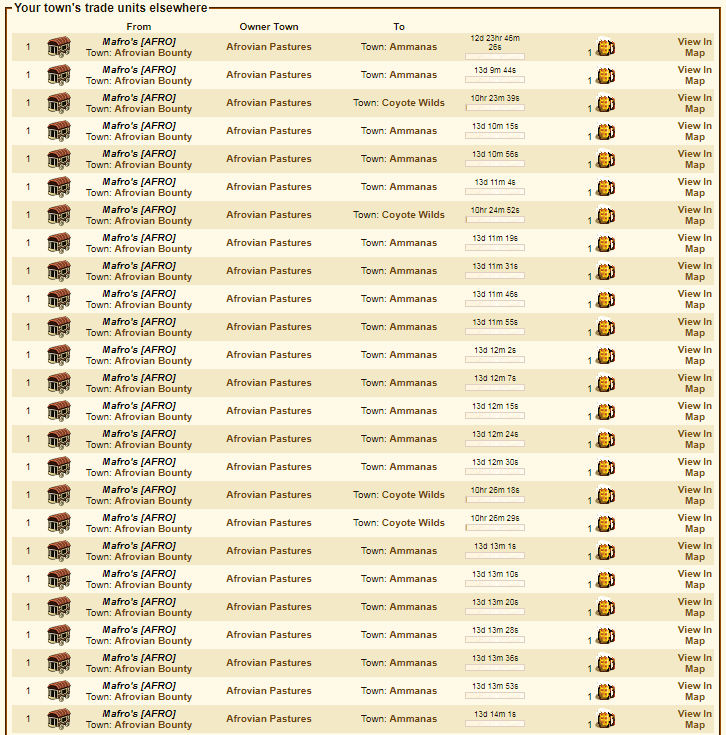 Now according to the Break Trade Embargo technology, which was in place, the caravans should have had a 30% chance to reach their destination. With one blockade, that would mean on average 9 of the 30 would get through. With a second blockade, checked separately, 30% of the 9 would get through, which would be between 2 and 3. As 2 got through, this seems to validate that each blockade is checked separately.
Now, 21 should have gotten through the first blockade, while only 6 or 7 should have gotten through the second blockade. This corresponds fairly closely to what we see, with A getting 24 blocks and C getting only 4.
The Conclusion
So, I conclude that it's likely that blockades are checked separately, and likely in the order that they landed.
The Caveat
However, there's a caveat. Blockade A was launched before Blockade C, so it's possible that the order is based on the time that they were launched, not the time that they landed. A further experiment could likely sort that out.
Thanks to Kojootti for helping with this test, and thanks for reading!