NPC Behaviour
The preference for NPCs to merge with their own groups have been throttled on group size. This means smaller groups are now more likely to merge when they encounter each other, but larger groups are less likely to merge. This should reduce occasions of large group growth (from merging) between players scouting and attacking.
Marketplace graphs
Now again shows the max, min, average and volume on mouse over.
Military Research Graphics
Ten more graphics have been added to the Military research tree:
Call to Arms

Marksman's Somnolence

Raid

Reinforcement

Rider's Domicile

Siege Engineering

Soldier's Interlude

Spearmaster's Respite

Standing Army

War Machines
An example of these is shown below: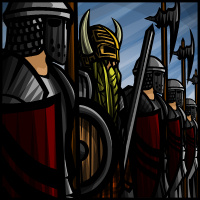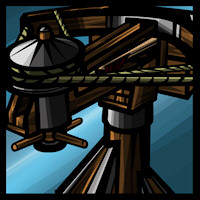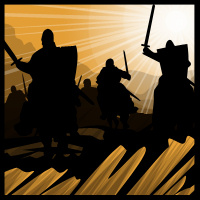 Coastal Tiles in Orders Pages
Coastal tiles on the order page were showing broken images, this has now been fixed.
Globalisation
The server has been hard baked to English globalisation and locale; while this now means all dates and number formats will now be presented in English rather than user specific language - it will enable us to track down some elusive and occasional issues more easily.
Town Builds
In rare circumstances with multi-towns it was occasionally possible to accidentally switch building types on plots to overwrite the existing building plot with a clone of another building type to create multiples of the same building type. This has been corrected and prevented.


Edited by GM ThunderCat - 05 May 2012 at 22:43