A friendly hello to the Illy-Community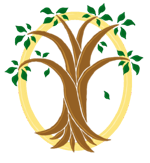 The Old Republic [TOR] is looking for members of all races, sizes, experience levels and play-styles!
Membership requirements:
Minimum pop 2000 (If you are smaller you are very welcome in

our training alliance The Old Republic University

).

You should be interested in our republic political system.

You need to be able and willing to communicate and coordinate with your alliance.

We require our members to build strong armies and defend the freedom of the Old Republic and its members.
Brief introduction:
The Old Republic is the only truly democratic alliance of Illyriad (with a constitution, a parliament, an executive and judicative body). We have a participative and representative governmental structure. Our leaders are elected and accountable to the Senate. In many alliances the important decisions (for example about peace and war) are made by large players only and small players are not even properly informed. In other words, a few players exercise all power and restrict the independence of the rest. Therefore we are committed to democracy, mutual defence, transparency and to respect the sovereignty of each member
For more information check out or alliance profile and forum!
Settlement policy:
We are open to players on the entire map. But we do have a central hub area in Azura (south-west of the map). We do respect the ten square zone of players inside or next to our hub. We are interested in good relations with our neighbours. We particularly ask others to respect our ten square zone inside our hub area. We can offer excellent settlement locations for our members. Our hub area is roughly depicted below and above.
Some additional stuff:
You are free to leave again whenever you desire. Only members that settle inside our hub need to exodus there cities in case they leave (this is not valid for players that join and already have cities in our hub).

We have a well-structured training program offered by the Old Republic University and the Republic Legions.

We have a strong military branch and many trade oriented players.

We are particularly looking for players that demonstrate the ability to pursue their own goals and propose policy directions in our Senate.

Due to our political structure, we offer a new political dimension in this game and therefore a new possibilities to enjoy this game and get involved in various ways.

The Senate has to approve the budget. Therefore, our tax will only be spend for projects the majority of the Republic will benefit from.
In case you are interested in joining such an alliance or have any questions, feel free to contact our leadership or any other player.
Edit: Spelling correction, updates
Replaced "non-authoritarian" with "democratic"
Latest Edit: Added settlement policy. Minor changes.


Edited by Janosch - 27 Aug 2013 at 13:59