Elemental Manifestations No Cause For Alarm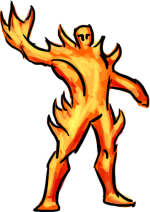 The writers of the Illyriad Herald are honoured to inform readers of a statement delivered by the Circle of Five regarding certain recent disturbances.
The Circle has explained that: "As a result of perfectly natural phenomena, and not in any way brought about by the actions of anyone associated with the Circle of Five, the flexing of tensions between the ethereal manifestations of conflicting elemental forces have led to some small fractures in the intersections between these, such that some discharge of embodied elemental presences has occurred. This will continue for some time. We don't expect you to be clever enough to understand the higher workings of magical forces, but in our generosity we decided to warn you that there may be some elemental activity which would be a danger to unarmed groups camped in the wilderness. In lay terms, don't go near the Elementals unless you have an army with you."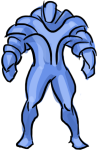 The Herald is entirely convinced by this statement, and is certain that there has been no magical accident or mishap. One of our journalists did humbly ask if we should be concerned by the nature of the Elementals that have been reported, which seem to be modified or mutated in some way, and are not simply Pure Elementals. The spokeswoman for the Circle raised an eyebrow and brandished her staff in a way that we found entirely satisfactory, and which clearly conveyed that everything is fine, there is nothing to worry about, and we should go about our business.
"I suppose I should say," she added, "that we are working to correct these tensions. It is only a temporary problem."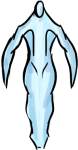 We did humbly asked when the people of Elgea might expect a fix to these ethereal fractures, and an end to the unwanted appearance of Elementals, and we received a perfectly adequate answer, with which we would not dare to argue.
"Soon."