Following the recent plea by the Druids of the Kildarran to assist the lost souls of Elgea's dead, the Circle of Five have today announced that they have woven a network of enchantments across the continent.
Geomancer Herrolf of the Circle of Five explained: "In each region of Elgea, we have created a magical focus, a kind of beacon, to draw in the lost souls for whom the Kildarran are so concerned. This should pull in the souls of those slain in battle, those murdered by brigands, basically anyone left to rot in abandoned places. If there was no funeral, the soul might wander lost. We're going to collect these together."
Seeking places where many such souls might already be found, the Circle have created these foci upon the locations fought over during the last Tournament.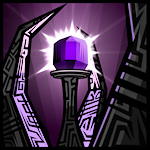 All that is required to activate these enchantments, is to have the location occupied. "The lords and ladies of Elgea are invited to send forces to occupy these sites. There will of course be rewards for those who contribute the most to our efforts."
"Of course, if there is more battle and blood over these locations," Geomancer Herrolf noted, "that may make more souls available. The way that our enchantment is structured, the ten sites each week that see the most death will start attracting more souls. So, the more death, the more souls. Since we're rewarding Alliances for collecting souls that means people will want to occupy the bloodiest sites!"
Speaking on behalf of the Kildarran, Belatorix Roshan, their Chief Druid, offered his thanks to the Circle, but with a note of caution.
"We're pleased that the Circle of Five is willing to gather up the souls of the dead. We trust that they will then help these souls to find rest. But we don't really see why they've set up their enchantments as they have. I mean, it almost looks like they want to encourage death and killing? Causing more soldiers to be slain in the wilds seems an odd way to help those already slain."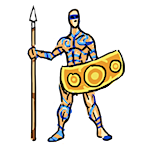 "Still," the Druid continued, "the people of the Kildarran will be grateful to the Alliances who help the most here.
I've heard that when this is over some of our renowned Skyclad warriors will be reporting to serve the lords and ladies whose Alliances have most helped the Circle in this enterprise."