Further Cartographic Improvements Announced
Further improvements to the current maps of Illyria were announced today by Brother Ambrosius, Chief Cartographer of the Order of Allembine.
"The maps that we've already made available to the lords and ladies of Elgea show geography and sovereignty and encampments and caravans and so on, and now animal movements of course, so we wondered, what else could we show?" Brother Ambrosius enthused. "And it struck us, what about the little things? What about the herbs and country remedies that are known to every village wise-woman, but which are often overlooked by mighty rulers? So, we did some research, and have located all the major patches of rare herbs. We're not putting on every clump of flowers that might cure a child's sniffles, but we've picked out big concentrations of more impressive plants."
But from today, the maps used by the rulers of Elgea will not only show herb patches. "When we were researching this, we got chatting with Doeragh Hearstone, of Clan Raeshag. Such a clever man! And we found that he already had a list of the locations of many significant geological sites! So, he shared his research with us, and we've been able to add mineral deposits on to the map. We're not quite sure how rich each seam might be, nor even what's in each location, but I'm sure the lords and ladies of Elgea will work it out soon enough!"
Reporters for the Illyriad Herald immediately travelled to Caer Morock in order to seek confirmation from Clan Raeshag. There we encountered Defender-General Korvagh Oakenfast, commander of Caer Morock's guard, who confirmed "Our alchemists, under Doeragh Hearstone, have for some years been labouring to identify the sites from which rare minerals were extracted in former Ages. Beyond that, I have no comment, except to say that all such sites are the birthright of the Dwarves, in my opinion, and not matter for other races."
When the Herald informed the Defender-General that Hearstone had already shared his findings with the Order of Allembine, who are now distributing this information freely to all lords and ladies of Elgea, the Defender-General turned quite scarlet.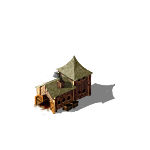 "So you are telling me that Heartstone has taken secrets which are the birthright of the Dwarves, and which could give a greater military advantage than any discovery in the last century, and he has just given that information away? To everyone! Well that's absolutely.... Hang on, you're going to print what I say, aren't you? Well, ahem, that's absolutely... absolutely proof of the generosity of the Dwarven race, and, err, proof of Clan Raeshag's peaceful intentions towards its neighbours. Or something like that. Now, I need to find Hearstone. I need to give him a thorough... err, a thorough congratulating."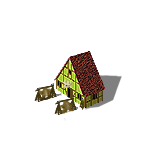 As mineral deposits and herb patches appear on the maps of all lords and ladies of Illyria, rumours are spreading that specialist groups of miners and gatherers are setting up buildings in many settlements. Meanwhile, the military and arcane advisers of Elgea's rulers are already proposing ways in which these minerals and herbs might be used for martial or magical ends.